One of the biggest miracles of humanity and yet the biggest failure,
is that we can produce anything due to modern technology, still the flavors and the quality does not always keep their original state.
We are proud that our family venture was able to preserve the flavors along with the content.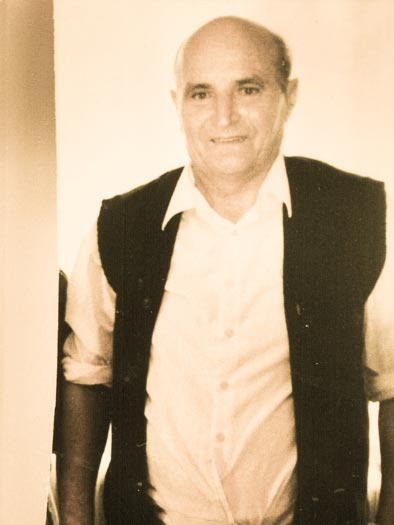 Our company started when the garlic yield of our grandfather was destroyed by ice.
He managed to turn this calamity around, from which he and his family also benefited. He decided that he cleans the garlic and he sells the entire yield as cleaned garlic.

By this he turned this natural calamity around and our year was in the black.
His vision was that preserving quality and original flavors is definitely important, after all who'd like plastic tasting garlic, which does not improve but harms their health.

As the years went by and the technology developed, there was a big pressure on us to "dilute" our products and to take part in such mass production which is about the mass not about preserving quality taste. Sometimes we got anxious about not keeping up with others, and that it would get our company in trouble, which is again understandable, since today there aren't many products that favor the preservation of quality.
As a matter of fact we rose above all of that!
We came up with such amazing products that we surprised the market, and made ourselves more loved by our consumers.
We are proud that through our developments we produce products that are absolutely beneficial for the human body, which not only nurture, but also help it. The peak of this is our two lines of dietary supplements, which are held in high esteem.

What our customers think:
"I was there four weeks ago, I had errands to run in Szeged. I saw the product on Facebook and I thought that I'd give them a chance. The service was quick, the products were of great quality and their price was fair. I wanted to sneak a little unique taste into our Saturday lunch, which I was able to accomplish thanks to the black garlic.  I was mostly interested in the black and white garlic capsules. It was perfect for colds, without garlic burps and breaths. I have always loved garlic, especially for its effects and now I can take these supplements. I dearly recommend them, I will for sure drop by the next time I am in the neighborhood.:))"
- Mr. Peter Á.
"This was my first order but not my last. The taste is perfect, and so is its consistency. It is not oversalted. We have already tried the ones for the fowls and the grills, the one with green spices will be tested on the weekend. Thank you."
- Mrs. Tibor K.
"Although I was in the lucky situation of winning a DOMI product line at a recipe competition, I really did get exceptional quality products. It is perfectly usable for soups, stews, roasts and grilled meals."
- Mrs Gábor P.
"We have known exceptional quality for a long time, but this was the first time that we ordered it. It got delivered swiftly and even contained a small surprise. Thank you so much! 😊"
- Zsuzsa F.